It's been soooo busy over here in my world!!!
I have so many fun and exciting things to blog!
The following picture is from a wedding that I recently shot with Sean Walker. I can't wait to share all of the pictures with you!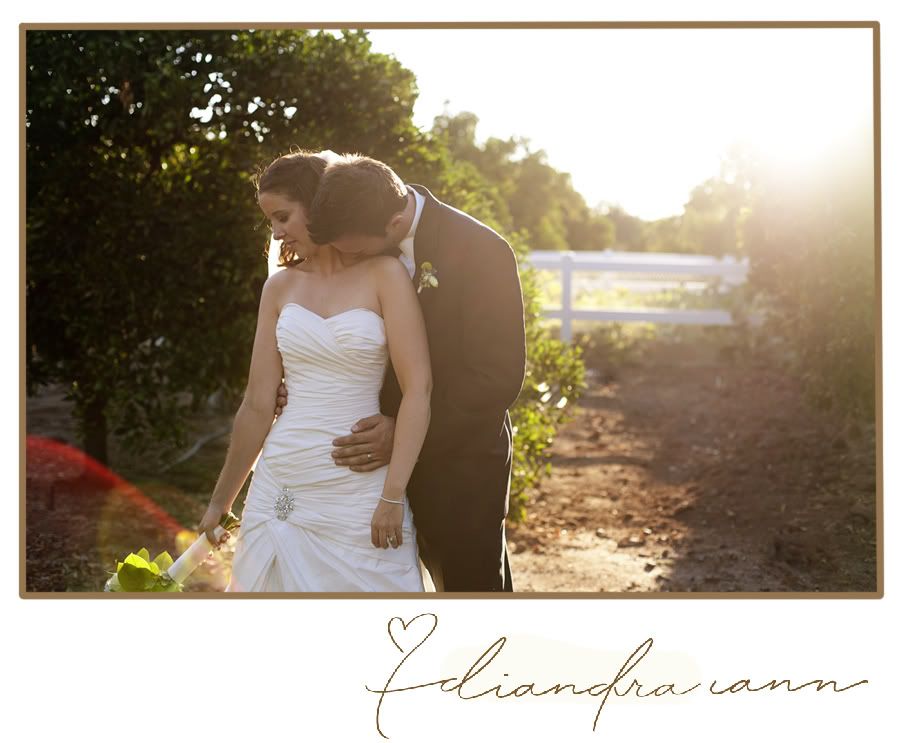 I'm in Oregon right now. I flew up here to take senior pictures for a very special girl and I cannot wait to share them with you! I've been surrounded by fall trees, horses, barns, and amazing gorgeousness! In light of how fun this has been, I have decided to add senior pictures to what I'm doing this year... so if you are a senior (or a parent of a senior) and interested in having senior pictures done this year, send me an email!!! diandra@diandraann.com
Also... I haven't advertised this on my blog, but I thought I would today. I am offering a few mini sessions for Christmas. 30 minutes of shooting at a location within a 30 minute drive of Cerritos, California. The photos from the session will be uploaded onto an online album where you can view and purchase them for Christmas cards. These sessions are designed for families (5 people or less. added fee for more). I'm offering a limited number of these sessions for $150, so if you are interested, email me at diandra@diandraann.com.
More pictures and blogs coming soon! Stay tuned!