A couple of months ago I did a very special shoot that I have been DYING to share with you. I haven't been able to share much because it was for something specific.
I have worked before with Lauren of Lo Boheme, but I think this shoot maybe takes the cake. It was so much fun! I can't wait to share lots from the shoot with you this week, but today I wanted to share with you all the places the shoot has been featured in the last week or so.
First of all, Lauren has a brand new website and it's AWESOME! You should definitely check it out. If you are a bride, friend of a bride, bridesmaid, or just like something pretty for your hair... this is the place to look! I have several of her pieces and I wear them on random days with jeans and a white tee!
You can check it out here:
Lo Boheme
I love the whole feel of her site and I was so happy to contribute a piece of it!
Lauren has been really making a name for herself and was so excited when she was asked to contribute to
Anthropologie's
new bridal line
BHLDN
. You can now buy two of her pieces from their site! How cool is that?!?
If that isn't enough Lo Boheme for you, check out all of these cool places she has been featured this week (along with my photos for her new line)!
944 Magazine, San Diego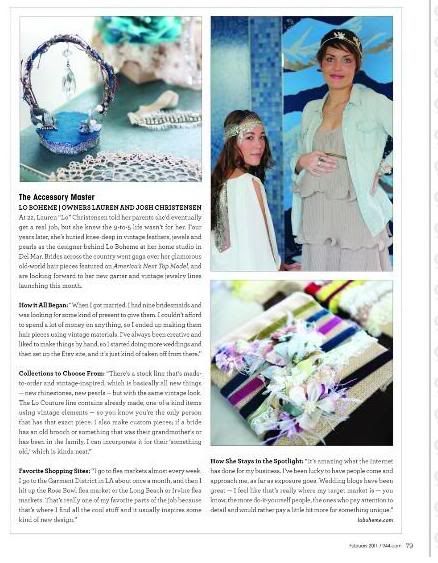 Wed Loft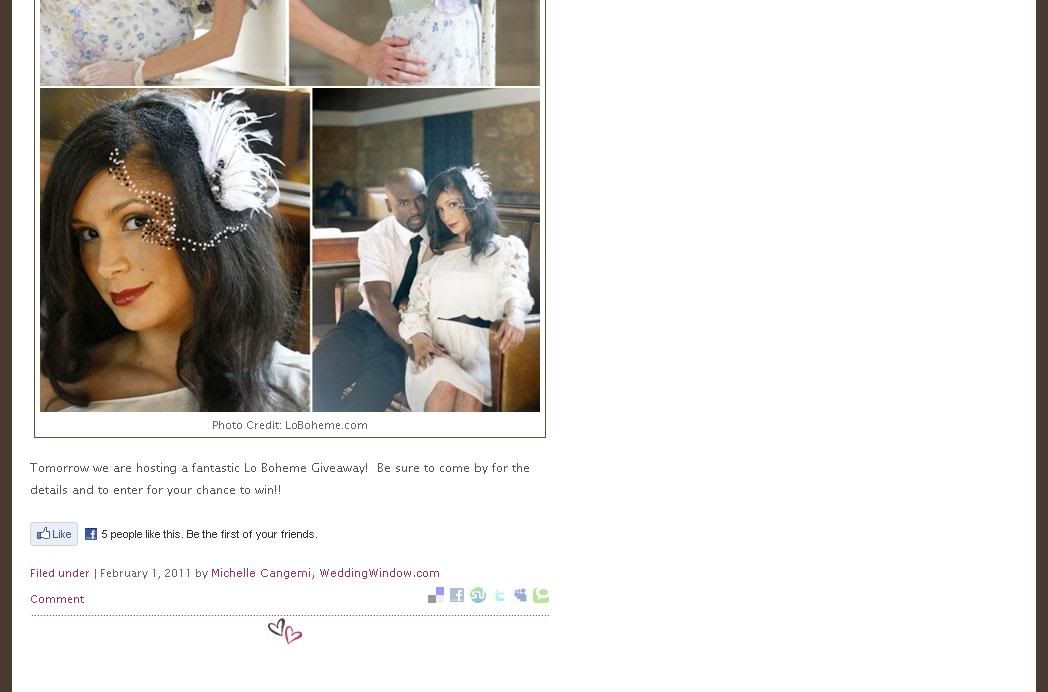 Wed Loft (again)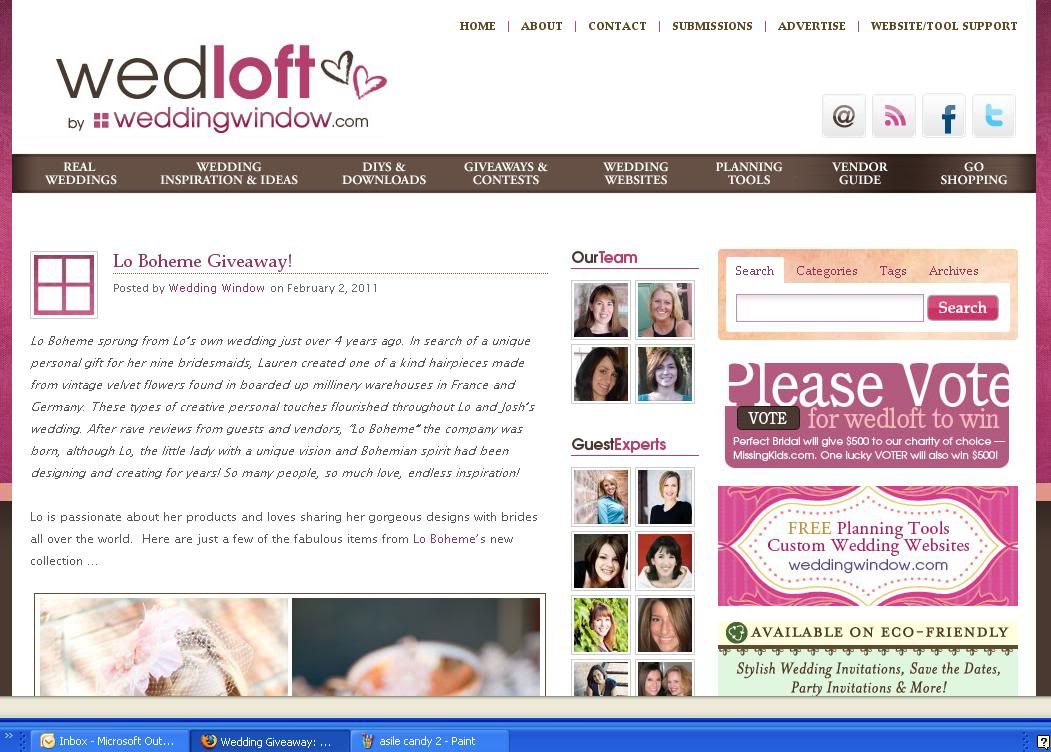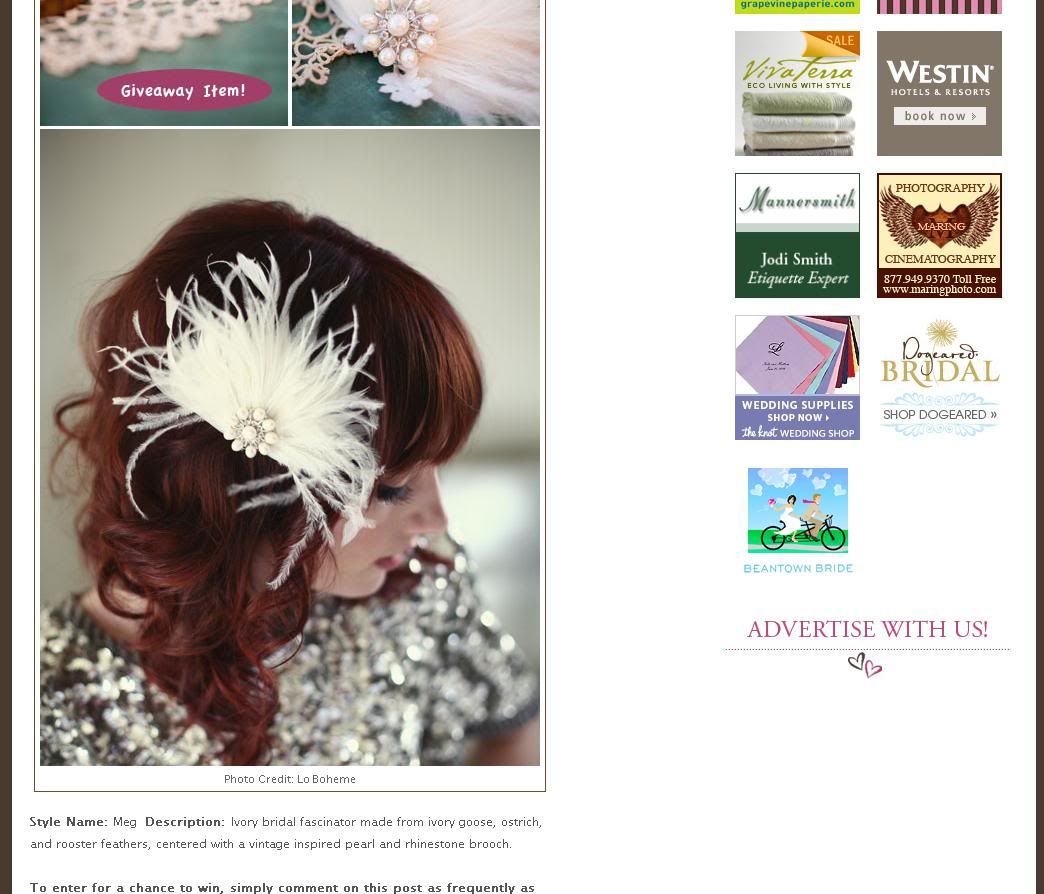 Pretty Little Weddings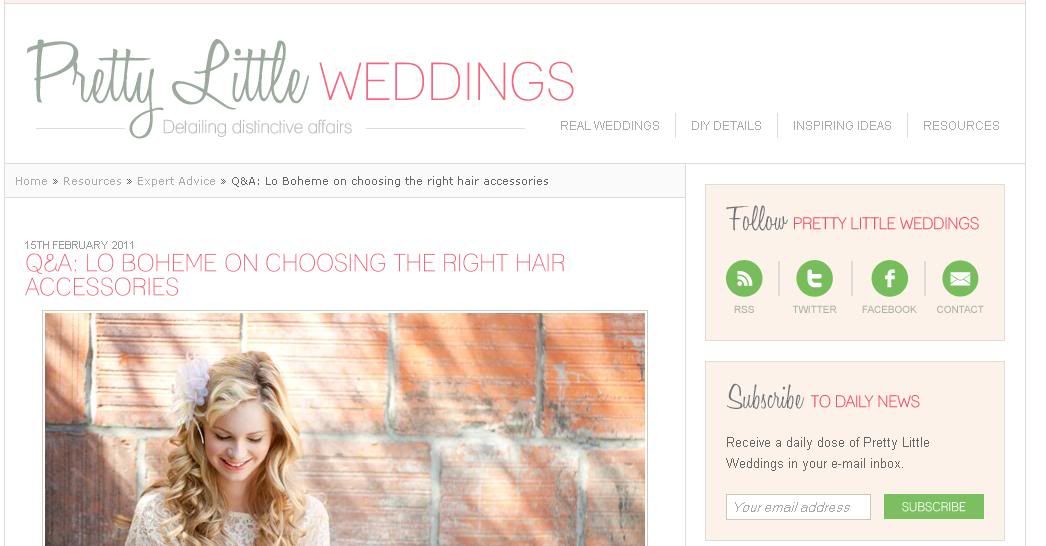 Aisle Candy