I absolutely adore my family.
I am so blessed to have wonderful cousins that are some of my very best friends.
Just a couple short years ago, my cousin Heidi had a beautiful baby girl, Hannah. Now Hannah is growing up so quickly and becoming such a beautiful little girl! Heidi is pregnant with her second baby and I know Abby will be just as sweet and beautiful. We wanted to get a couple of cute pictures of Hannah and Heidi's tummy while I was there, but Hannah was just too cute for me to resist so we had a little mini session in her room.
Here are a couple cute ones... but there are more soon!

Peekaboo in her bed :) She acted shy at first..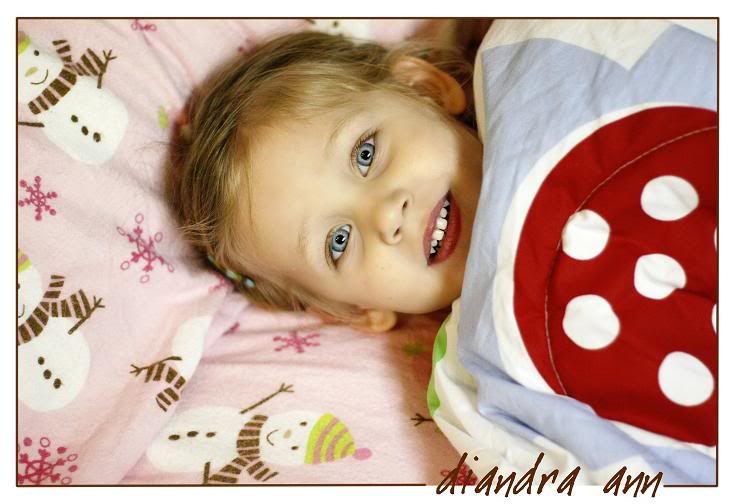 Then she was a little ham!


Hannah, you are a doll. I can't wait to post more!!!